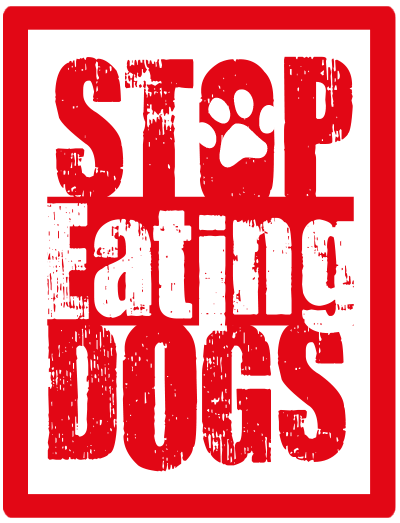 PLEASE ACT NOW. ON AVERAGE 80,000 DOGS ARE DYING EVERY SINGLE DAY IN ASIA IN THE UNIMAGINABLY CRUEL DOG MEAT TRADE.
These dogs (and cats) are dying in agony, and we have to do something urgently.
We are asking every dog and cat owner to donate just £/€/$10 to Stop Eating Dogs Ltd and to download a photo of your dog or cat to our website. Your donations will be used to
HELP US SAVE DOGS' LIVES
both physically and by funding urgently needed animal welfare programmes across Asia, within governments and among young Asians. Your dog and/or cat photo will feature on the world's largest ever Stop Eating Dogs banner which will generate massive publicity. You will receive a Campaign Hero certificate
... something to be extremely proud of. Please help us now as the situation is truly desperate.
DOGS ARE MANS' BEST FRIEND - DOGS ARE NOT FOOD - PLEASE HELP US END THIS HORROR STORY